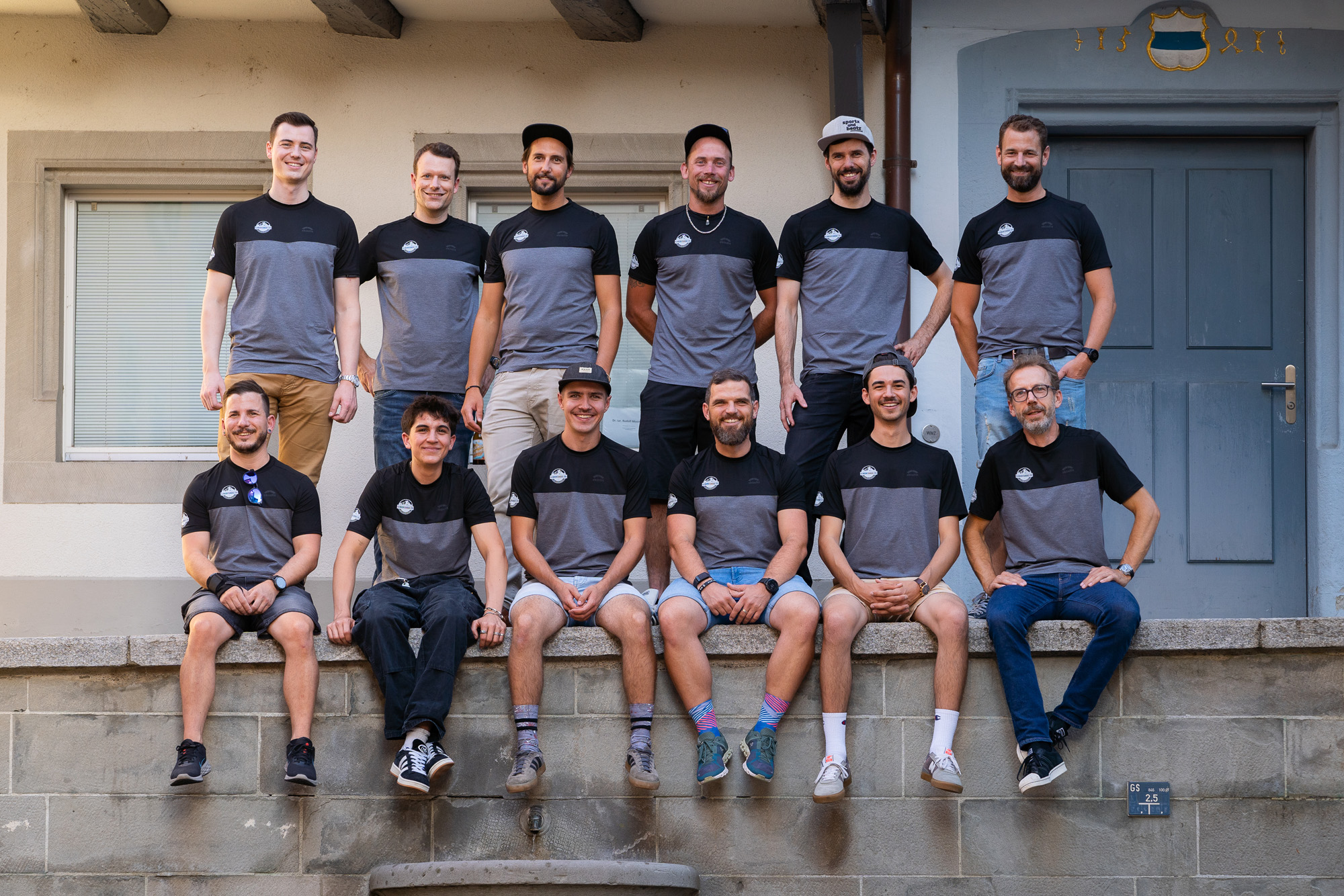 IG Sihlwald Treff
Am 9.Mai 2013, dem Auffahrtsdonnerstag, hat der Sihlwaldtreff stattgefunden.  Mit uns zusammen brachen ca. 40 Teilnehmer in Richtung Sihlwald auf, es war ein gelungener Tag.
Zum ausführlichen Bericht: http://www.sihlwaldfueralle.ch/... Auch Reporter von Tele Züri und Tele Top waren anwesend: http://www.telezueri.ch/... (ab Minute 6)
E+L Sunday Tours 2013
expats and locals guided bike tours
Info: During the summer months IG MTBZUG is organizing a series of guided mountain bike tours for canton Zug mountain bike riders. The tours, open to all members of the mountain biking community, expats or locals, are designed to show off the wide variety of mountain biking possibilities on and around the Zugerberg, the Aegerital and surrounding locations.
Every Sunday, starting at 09:30, a tour will start in  Zug, Baar or Aegeri - depending on the destination.
Each tour will last between 2- 3 hrs and will feature a climb of approximately 600 vertical meters followed by the discovery of a wide range of forest roads and trails. The distance covered on each tour will vary between 15 – 30 km. Each tour will finish around midday at a location in either Zug or Aegeri.
Before we reach the trailhead there will be an opportunity to refill water bottles and get a coffee before beginning the descent.  All participants should carry what they need for a ride, such as water, a jacket, spare tubes and pump etc.
Disclaimer:  IG MTBZUG is not liable for participants on the E+L Sunday tours. All participants are responsible for his or her own health and safety and each participant has to provide sufficient insurance coverage and wear their own helmets and other safety equipment. Each participant is responsible for his or her own bicycle which must meet legal safety requirements.
Dates and details:
 9.6.13 1st Sunday Meet: 09:30 infront of Pickwick's Pub. Tour: Up the Zugerberg via Blasenberg, coffee break/water stop at the Vordergeissboden, descend via Zugerberg Chaserei , Walchwil and Oberwil, finish at the Pickwick's.
16.6.13 2nd Sunday Meet: 09:30 at Athleticum carpark, Baar Tour: To Zugerberg via Höllgrotten and Brunneggstr. coffee / water at the Vordergeissboden, descent via Tunnel trail and Oberwil. Finish at the Casino Badi.
23.6.13 3rd Sunday Meet: 09:30 at Oberageri Hafen / Sonnenschmatz Tour. To Raten – Gottshalkenberg, break at the Gottshalkenberg Restaurant. Descend via Panorama trail, finish at Bruno's / Sonnenschmatz (Oberageri)
30.6.13 4th Sunday Meet: 09:30 infront of the Pickwick's Pub Tour:  Up the Zugerberg via Blasenberg, coffee break/water stop at the Vordergeissboden, descend via Rufiberg and finish in either Oberwil or Schönegg.
7.7.13 5th Sunday Meet: 09:15 at the Vordergeissboden Restaurant, Zugerberg (Use either pedal power or the Seilbahn to get there). Tour: Up the Wildspitz via Urzleboden. Descend via Rufiberg or Goldau depending on conditions. Finish in Zug at approx. 14:00
6th and 7th Sundays - surprise tours, starting at 09:30 infront of the Pickwick's
please contact Adam Lidgate for further information. email: aml.zberg@gmail.com
GV 2013
Die GV im April 2013 war ein voller Erfolg! Dank euch! Protokoll der GV 2013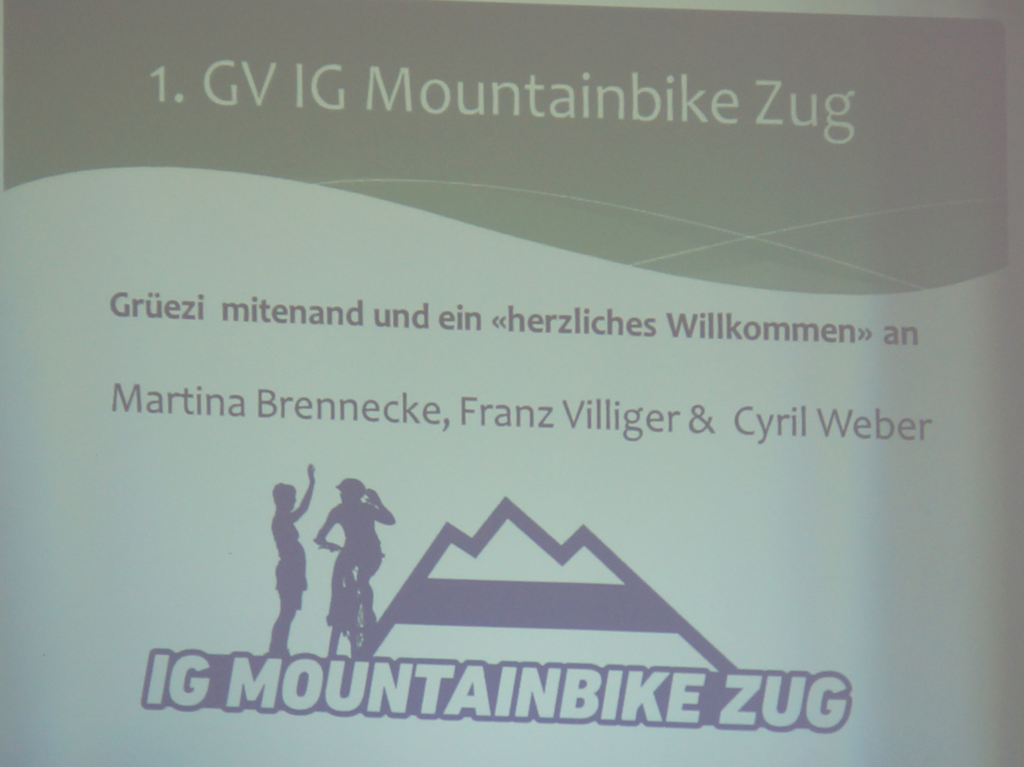 Unterstütze uns via TWINT